Honda Air Conditioning Repair & Inspection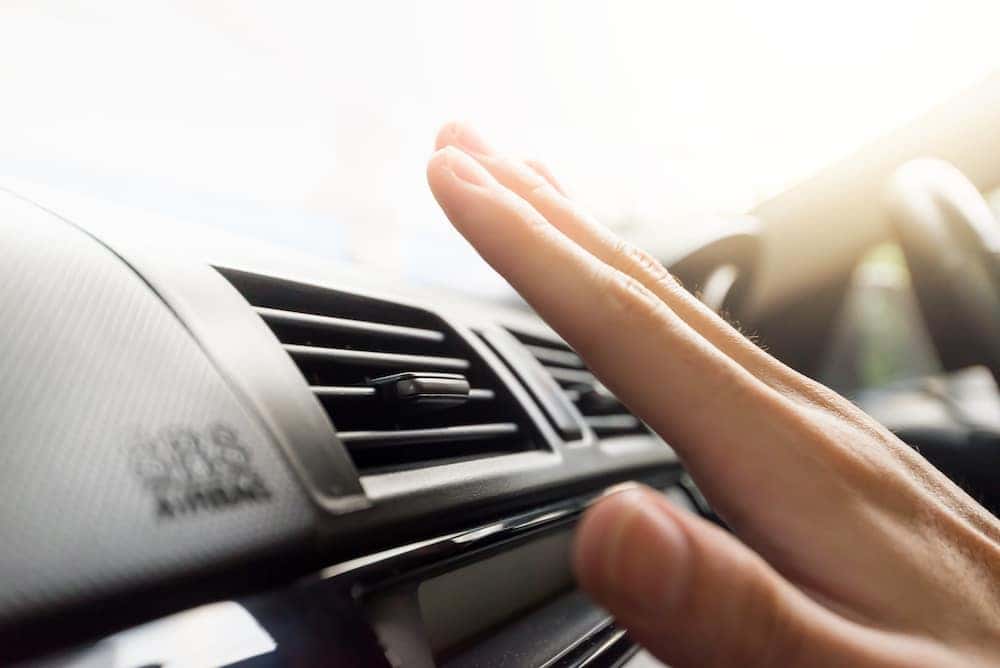 If the air conditioning system in your vehicle is presenting issues and is no longer capable of cooling off the inside of your cabin, it may require routine maintenance, a repair, or a replacement. To find out what the problem is, we recommend bringing it into our Roush Honda service center in Westerville, OH, where we proudly offer a state-of-the-art service facility, an experienced team of well-trained service professionals, and all the latest and greatest tools and technologies we need to inspect your A/C system and have it operating like new again.
What are the Signs of a Broken A/C System?
Regardless of what the outside air temperature is, a properly functioning air conditioning system should be able to cool the air in your car by a minimum of 40 degrees. If, however, you're noticing a lack of cool air coming from the vents, or you begin hearing strange noises coming from under the hood when turning the A/C on or off, it's more than likely the result of a defective air conditioning unit.
But you can hold off on getting your air conditioning fixed, right? Wrong! Unfortunately, when auto A/C units break down, the refrigerant typically begins to leak and because of this, you and your passengers may not be the only ones affected by your faulty A/C system. Not only is this refrigerant incredibly harmful to the environment, but it can also do serious damage to your vehicle, as residual refrigerant can leak into your evaporator and compressor and result in a far more costly issue if not treated at the first sign of trouble.
Luckily for you, if you feel that something has run amiss inside your A/C system, our helpful team here at Roush Honda will carefully inspect it by running diagnostic tests to see if there is a leak present or another type of issue. If so, we'll be more than happy to make any repairs necessary to ensure that the climate inside your cabin is as comfortable as possible going forward.
Schedule Service at Roush Honda in Westerville, OH
If you're interested in hearing more about our air conditioning repair and inspection services, our Honda service center in general, our Honda service specials, or you would like to go ahead and schedule a service appointment for a time and date that is convenient for you, please don't hesitate to contact us online or stop in to pay us a visit at 100 West Schrock Road in Westerville, OH.