Honda Brake Repair & Service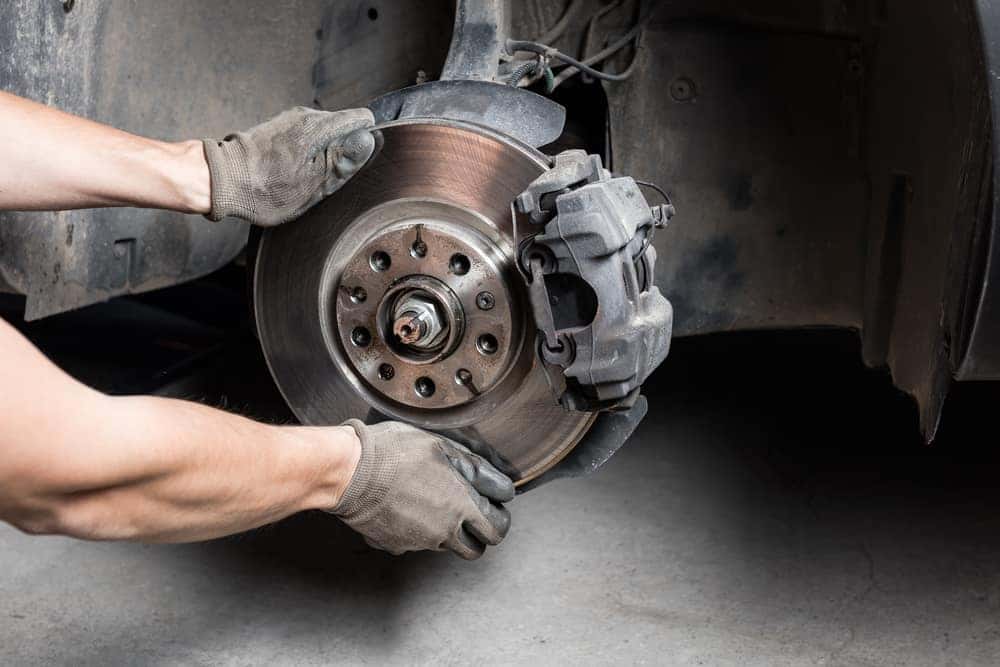 Your vehicle's brakes are the most important safety feature it has, and with help from Roush Honda and our Honda service center, it's easy to ensure that you and your passengers always stay secure on the streets of Westerville. From brake inspections to repairs and replacements, we offer a long list of auto brake services and components to guarantee your car can stop on a dime in any situation.
Roush Honda is Your Premier Destination For All Your Brake Needs
Whether you're in need of a new set of brake pads or need an entirely new brake kit, our team of automotive experts is here to help! While we specialize in a wide range of Honda-brand specific brake services, our superb auto maintenance and repair technicians are well-equipped to service all types of car brakes, including ABS, anti-lock, and pre-collision braking systems.
Our Honda dealer in Westerville only uses genuine Honda parts in every single service offered and has an extensive stock of brake components, including brake pads, hoses, rotors, calipers, and more so we're always ready for any type of maintenance your vehicle may need. If you need a quick brake safety inspection before your next road trip or simply need repairs, you can count on Roush Honda to get the job done right professionally and hassle-free.
Schedule Honda Brake Service In Westerville
Your brakes keep you safe behind the wheel, so make sure you take good care of them with routine maintenance and inspections. In the event you find your vehicle's brakes not quite performing the way they should, don't hesitate to get in touch with the professionals at Roush Honda to schedule a service appointment and get the quality care your ride deserves.